WINCHES AND HOISTS, UDT MAINTENANCE COURSE
Zostań konserwatorem wciągników i wciągarek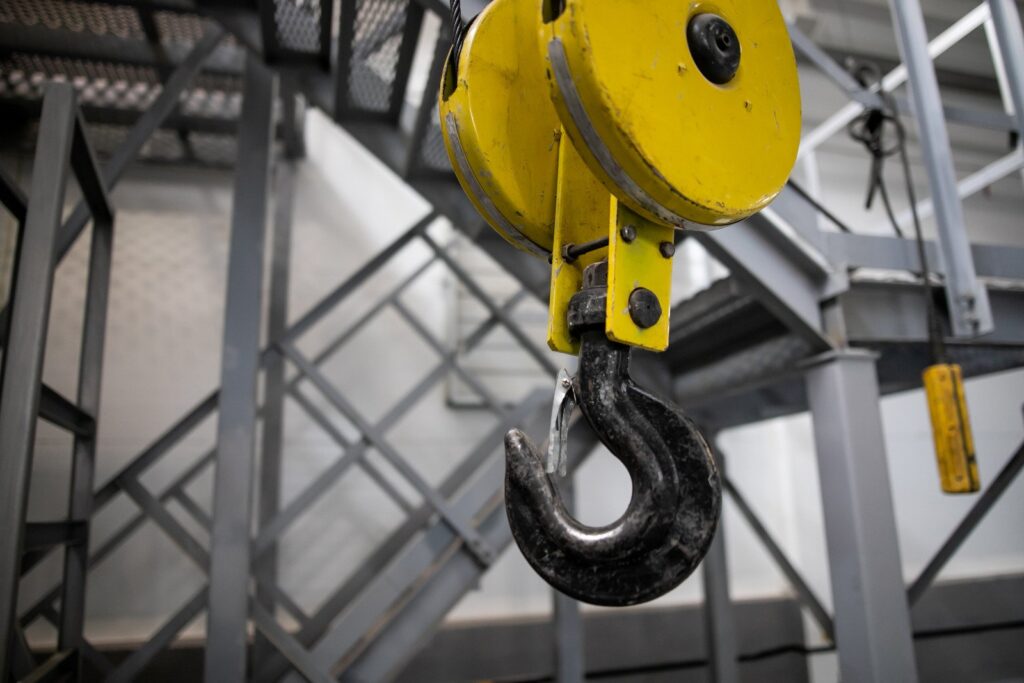 W Ośrodku Doskonalenia Kadr ERGON prowadzimy profesjonalne kursy dla konserwatorów urządzeń UDT. Kurs na wciągarki i wciągniki odbywa się pod okiem wysoko wykwalifikowanych specjalistów. Kursy prowadzimy zgodnie z wymaganiami egzaminacyjnymi Urzędu Dozoru Technicznego.
What does the training look like?
Nasze szkolenia prowadzi przeszkolona kadra profesjonalistów. Program kursu złożony jest z dwóch części: teoretycznej oraz praktycznej. Zajęcia prowadzone są pod kątem przygotowania do egzaminu państwowego, zgodnie z aktualnymi wymaganiami.
Requirements
Osoba zainteresowana przystąpieniem do kursu musi:
mieć skończone 18 lat,
nie mieć przeciwskazań zdrowotnych, co poświadczy odpowiednie zaświadczenie lekarskie,
posiadać co najmniej wykształcenie podstawowe.
Course flow
W czasie zajęć, kursanci nabędą wiedzę m.in. z zakresu:
dozoru technicznego,
konstrukcji i działania urządzeń,
zasad działania systemów sterowania,
poprawnej eksploatacji wciągników i wciągarek,
przeprowadzania przeglądów,
bezpieczeństwa podczas pracy z wciągarkami i wciągnikami,
planowania i organizowania prac konserwacyjnych,
umiejętności serwisowych.
Final examination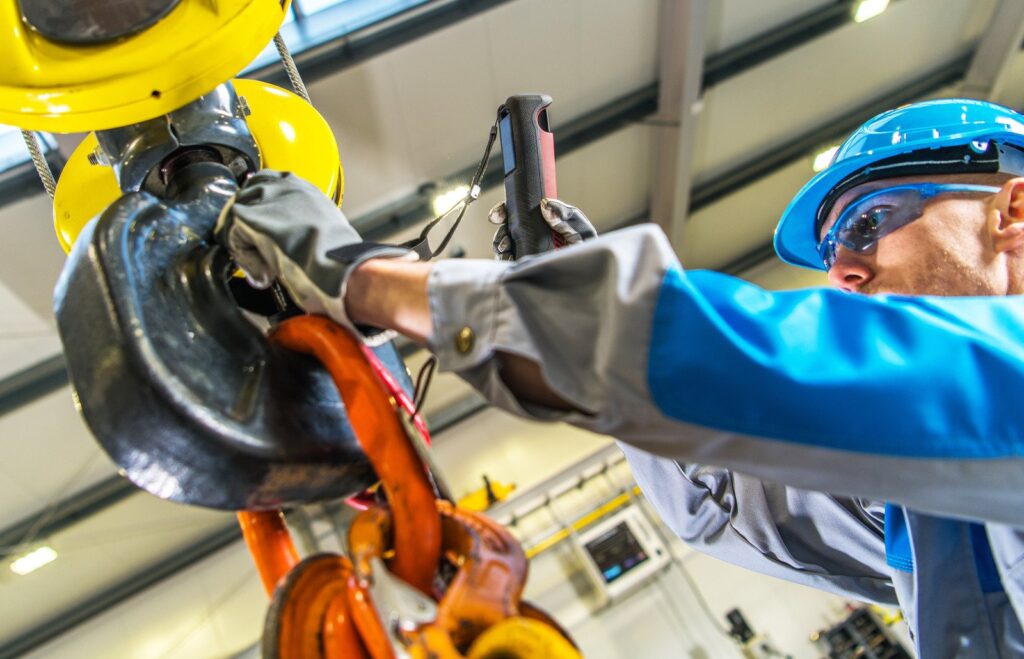 Po zakończeniu kursu, aby otrzymać prawo do wykonywania zawodu konserwatora wciągników i wciągarek ogólnego lub specjalnego przeznaczenia, trzeba przystąpić do egzaminu państwowego, który odbywać się będzie przed komisją Urzędu Dozoru Technicznego. Podobnie jak szkolenie, egzamin będzie przebiegał w dwóch osobnych częściach: teoretycznej i praktycznej. Po pozytywnym zakończeniu egzaminu absolwent szkolenia otrzyma uprawnienia konserwatora wciągników i wciągarek pod postacią właściwego dokumentu wydanego przez UDT. Licencja ta pozwala na pracę przy wciągarkach i wciągnikach w Polsce oraz krajach UE.
Zawód operatora wciągników i wciągarek
Po otrzymaniu wszystkich uprawnień operator wciągników i wciągarek będzie miał możliwość znaleźć zatrudnienie m.in. w:
halach produkcyjnych,
magazynach,
transporcie,
budownictwie.
Hoists
Wciągniki to urządzenia z grupy maszyn dźwignicowych, do których zaliczają się m.in. podesty ruchome, suwnice, dźwigi HDS itp. sprzęt. Używane są do podnoszenia danego ładunku po płaszczyźnie wertykalnej. Wykorzystują w tym celu specjalnego rodzaju liny bądź łańcuchy, posiadające najczęściej również hak lub jego odpowiednik. Urządzenia tego typu używa się do przenoszenia materiałów w miejsca na wyższych poziomach. Pod względem konstrukcji, wciągniki poruszają się zazwyczaj po przeznaczonym do tego torze. Funkcjonują także w wersji stacjonarnej, najczęściej w miejscach, które nie wymagają przenoszenia całego urządzenia. Część nośna wciągników stanowi równocześnie jego obudowę.
Podział wciągników
Są dwa aspekty, pod względem których można podzielić wciągniki. Pierwszy to napęd. Wyróżniamy:
wciągniki pneumatyczne,
wciągniki elektryczne,
wciągniki ręczne.
Drugi to natomiast bardziej aspekt konstrukcyjny. Przez typ wykorzystanego cięgna można wyróżnić wciągniki: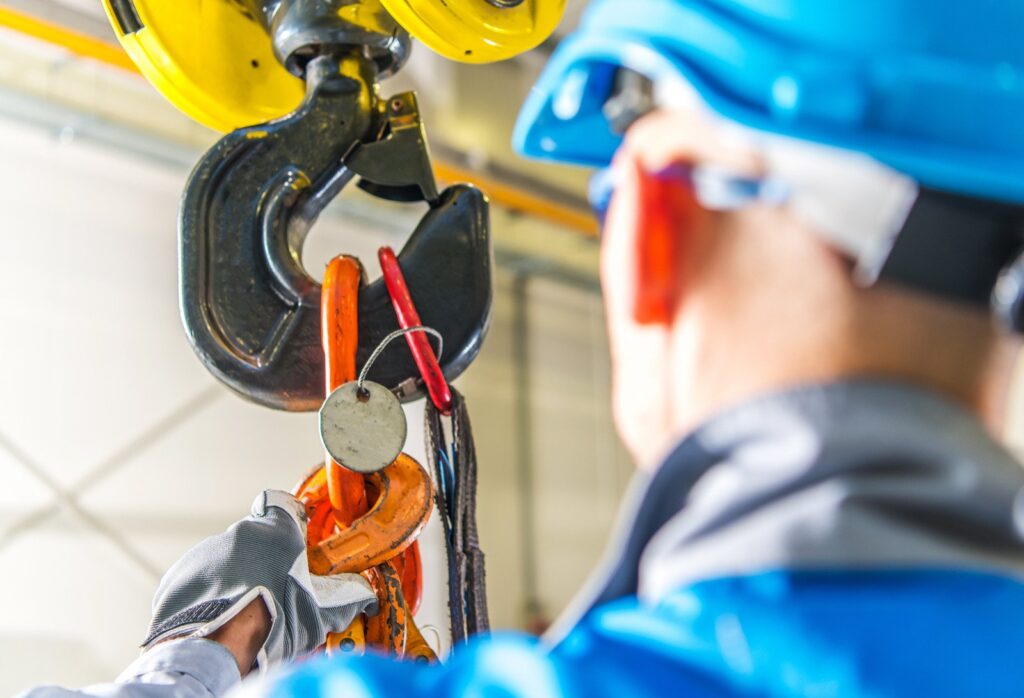 Wciągarki
Wciągarki, jeśli chodzi o przeznaczenie, są dość podobne do wciągników. Są to urządzenia dźwignicowe, które tak, jak wciągniki służą do przenoszenia ładunku w pionie. Ponownie elementem konstrukcyjnym wykorzystywanym w tym celu są liny bądź łańcuchy wyposażone w hak. Jedyną znaczącą różnicą jest tutaj część nośna całego urządzenia. W przeciwieństwie do wciągników, stanowi ona osobny element i ma postać odpowiedniej ramy, która w zależności od rodzaju może być przesuwana, przejezdna albo stała.
Podział wciągarek jest zbliżony do podziału wciągników.
Handling devices
Urządzenia transportu bliskiego to kategoria Urzędu Dozoru Technicznego, która obejmuje między innymi wszystkie urządzenia dźwignicowe. Sprzęt zaliczany do tej grupy stosowany zazwyczaj jest na placach budowy, w magazynach, przemyśle produkcyjnym oraz transporcie. Zastosowanie zazwyczaj znajduje przy przenoszeniu materiałów, narzędzi, ludzi bądź nawet innych maszyn na stosunkowo niewielkie odległości, bądź w trudno dostępne miejsca.
Gdzie szkolimy?
Nasze szkolenia przeprowadzamy w naszych ośrodkach szkoleniowych, które znajdują się w większych miastach na terenie Polski lub w siedzibie klienta.
Questions and answers
Do czego służą wciągarki i wciągniki?

Zazwyczaj służą do przenoszenia danego ładunku w pionie, najczęściej na wyżej położone miejsca.
Czym różnią się wciągarki od wciągników?

Jedyną różnicą między tymi urządzeniami stanowi część nośna, która u wciągarek ma formę osobnej konstrukcji.
Co należy zrobić, aby dostać kwalifikacje konserwatora?

Do uzyskania uprawnień, należy przystąpić do egzaminu państwowego przed komisją UDT. Dopiero jego zaliczenie gwarantuje możliwość wykonywania zawodu konserwatora.
Jakie wymagania należy spełnić, aby przystąpić do kursu konserwatora wciągarek?

Potencjalny kursant musi być pełnoletni, nie mieć przeciwskazań do wykonywania zawodu, co potwierdzi zaświadczenie od lekarza oraz posiadać wykształcenie na poziomie przynajmniej podstawowym.