HOOK AND LINE FITTER COURSE
Praca na lądzie i na morzu – sygnalista hakowy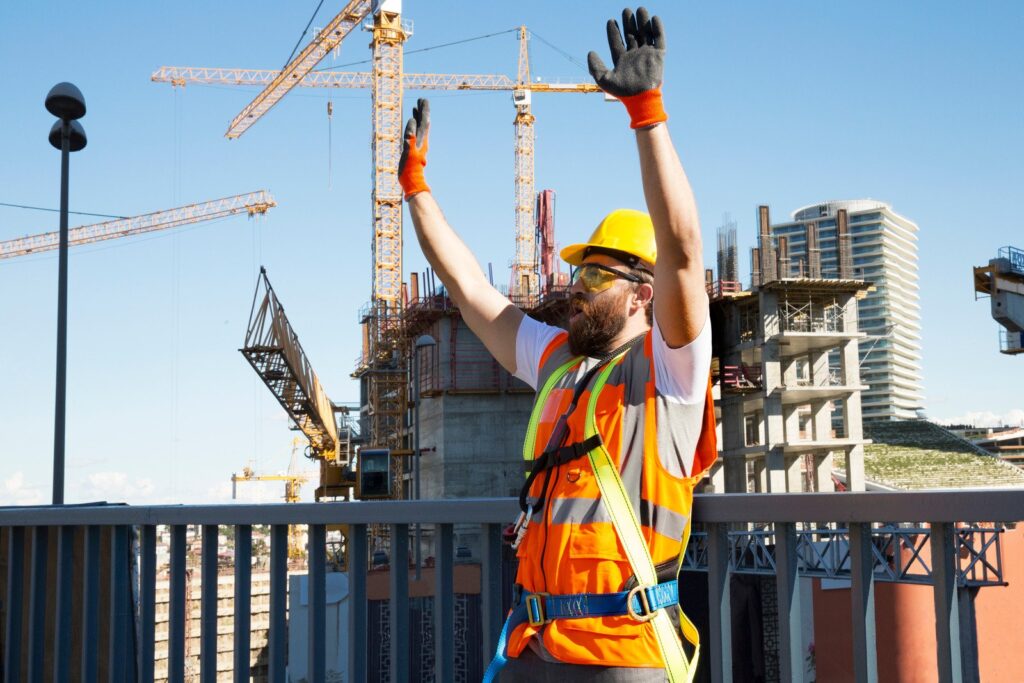 Oferujemy kompleksowe szkolenia do pracy jako hakowy-sygnalista. Przygotowujemy kursantów do właściwego obchodzenia się z urządzeniami oraz pomocy w załadunku materiałów i kierowaniu ich transportem.
Wygląd kursu
Kurs na hakowego daje możliwość uzyskania uprawnień potrzebnych do wykonywania pracy w zawodzie. Kursy można wybrać w dowolnym pakiecie godzinowym. Szkolenie ma na celu przygotowanie zarówno pod względem praktycznym, jak i teoretycznym. Praktyki uczymy na nowoczesnym sprzęcie, a do testów przygotowujemy zgodnie z aktualnymi wymaganiami egzaminacyjnymi.
Na program kursu składają się:
przepisy BHP,
specyfikacje techniczne danych typów urządzeń,
ocena sprzętu przed podjęciem pracy,
nauka o możliwych zagrożeniach,
sposoby zabezpieczania ładunku,
nauka sygnałów ręcznych.
Zadania hakowego
Kiedy dźwig lub sprzęt podobnego rodzaju przenosi ładunek, zadanie hakowego polega na dawaniu odpowiednich sygnałów operatorowi. Muszą więc oni ściśle ze sobą współpracować. Hakowy musi znać odpowiednie systemy znaków ręcznych, aby móc się porozumieć z obsługującym sprzęt, gdy ten jest w swojej kabinie. Przy każdym rodzaju sprzętu obowiązuje inny system znaków.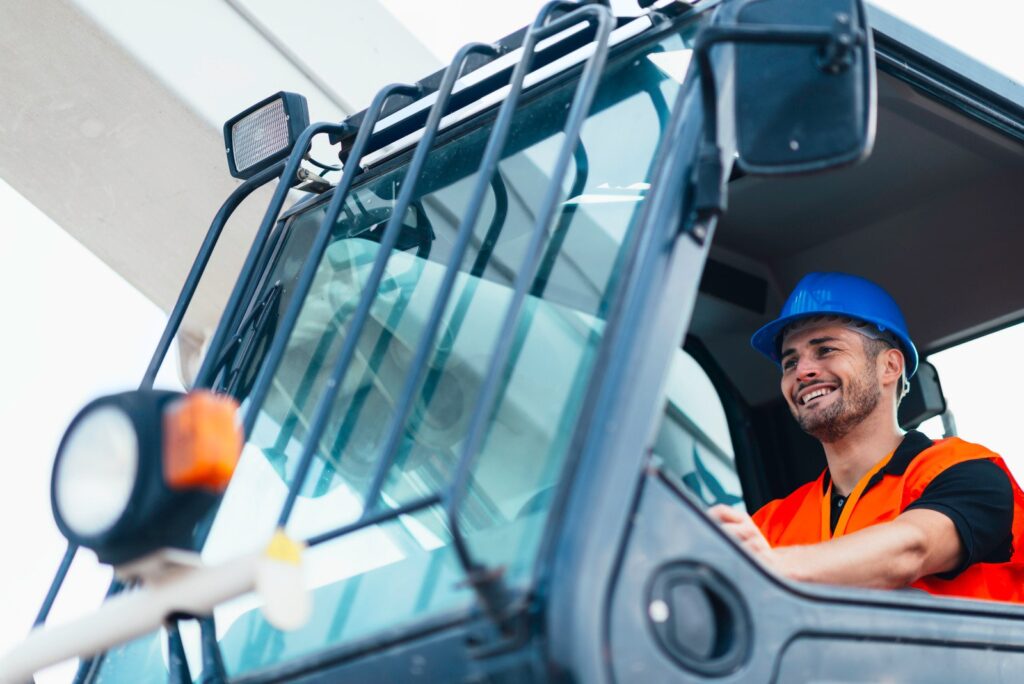 Hakowy zajmuje się zatem:
przygotowywaniem ładunku,
kontrolą całego procesu transportowania,
komunikacją z operatorami,
określaniem kierunku transportu,
wykrywaniem potencjalnych zagrożeń.
Obowiązujące wymagania
Do kursu przystąpić można, jeżeli:
ma się ukończone 18 lat,
posiada się lekarskie poświadczenie o możliwości wykonywania pracy,
posiada się wykształcenie na poziomie co najmniej podstawowym.
Final examination
Po szkoleniu należy jeszcze zdać egzamin. Składa się on z części praktycznej i teoretycznej i odbywa się przed specjalnie do tego wystosowaną komisją. Pozytywny wynik jest równoznaczny z otrzymaniem uprawnień.
Praca hakowego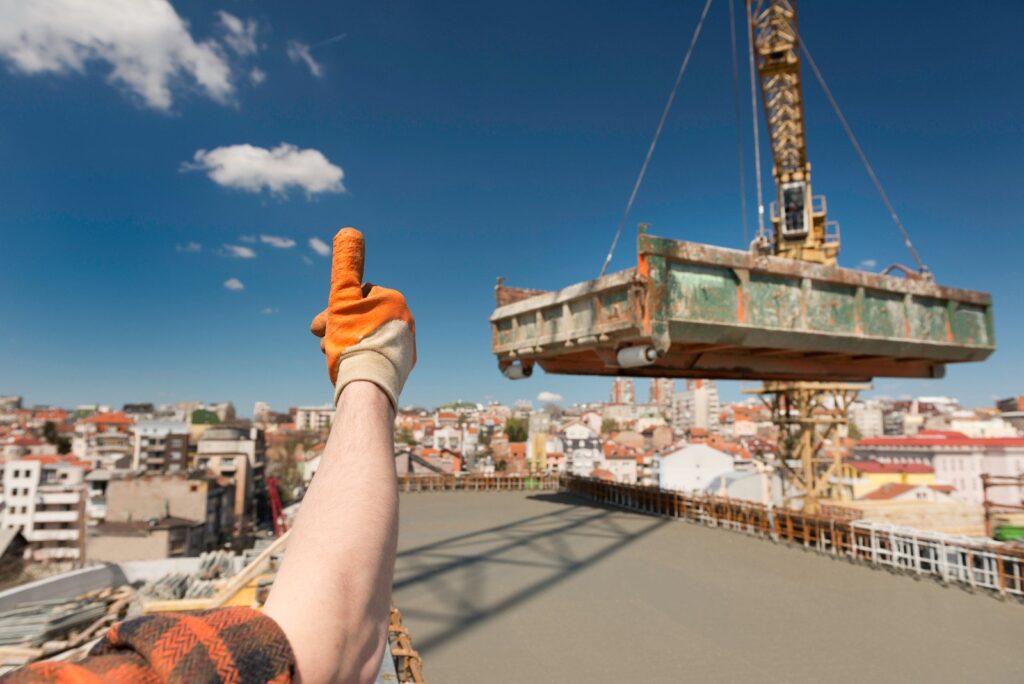 Nasze szkolenie przygotowuje do pracy na stanowisku hakowego w każdych warunkach. Zdobyta wiedza przydaje się później w pracy na placach budowlanych, w magazynach czy halach produkcyjnych. Jest to więc zawód o wysokim zapotrzebowaniu.
Praca na lądzie i morzu
Przygotowujemy kompleksowo nie tylko do pracy na stałym lądzie, ale także na wodzie. Dzięki specjalnie opracowanemu programowi zgodnie ze standardami ISO 15513, OMHEC, LOLER 98, PUWER oraz Dyrektywy 2009/104/EC, nasz absolwent będzie mógł także szukać pracy w całej Unii Europejskiej, Norwegii i Wielkiej Brytanii.
Where do we train?
Nasze szkolenia przeprowadzamy na terenie całego kraju a nawet za jego granicą. Posiadamy ośrodki szkoleniowe w większych miastach na terenie Polski, a także oferujemy dojazd do klienta pod wskazany adres.
Questions and answers
Na czym polega praca hakowego sygnalisty?

Hakowy wykonuje czynności zabezpieczające ładunek oraz pomaga operatorowi sprawnie go przetransportować.
Jakie wymagania musi spełniać kursant?

Kursant musi być pełnoletni, posiadać właściwe zaświadczenie od lekarza oraz mieć wykształcenie podstawowe lub wyższe.
Gzie można znaleźć pracę po kursie?

Szkolenie przygotowuje do uzyskanie uprawnień, dających możliwość pracy w całej Polsce, Unii Europejskiej, a także Wielkiej Brytanii i Norwegii.