Service of machinery and UDT equipment
Naprawa i serwis urządzeń UDT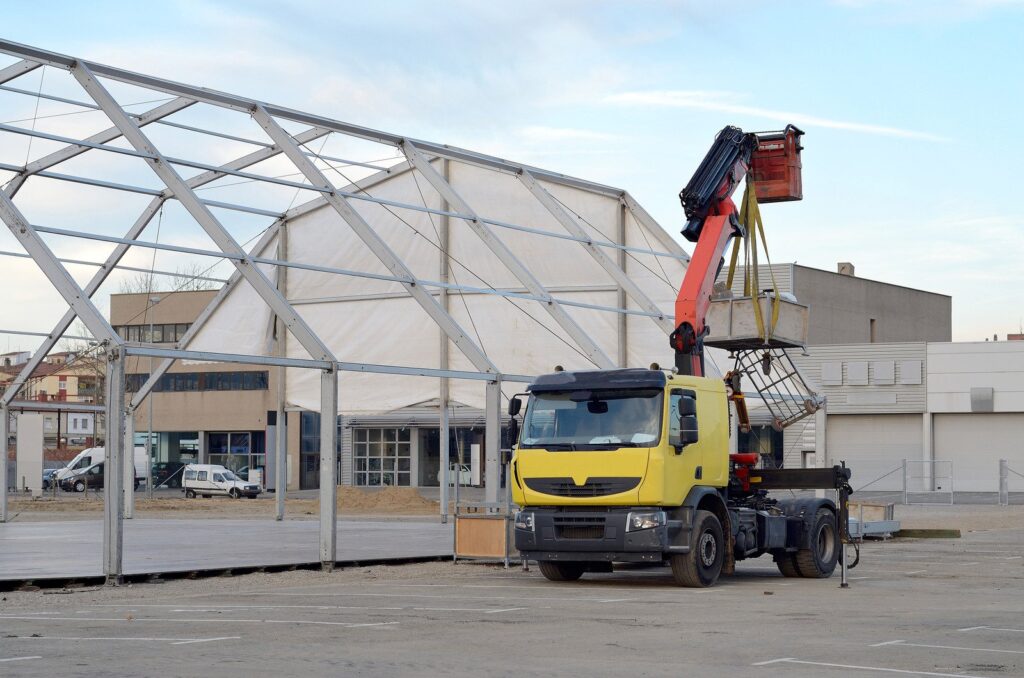 Serwisowanie oraz naprawy urządzeń są ważną częścią pracy, ponieważ gdy o to nie zadbamy, nie będziemy w stanie dobrze wykonać naszych obowiązków, które uwzględniają wykorzystanie maszyn UDT. Nasza firma posiada wieloletnie doświadczenie w dbaniu w kompleksowy sposób o maszyny UDT. Jesteśmy elastyczną firmą, która podejmie się współpracy długoterminowych, jak i usług jednorazowych – umiemy dopasować się do potrzeb każdej firmy.
Świadczymy usługi serwisowe przy urządzeniach takich jak:
żurawie (HDS),
forklifts,
cranes,
telescopic handlers,
podesty załadowcze,
podesty ruchome (podnośniki nożycowe i koszowe),
dźwigi – uwzględniając, także dźwigi samojezdne.
Marki maszyn, dla których zapewniamy serwis to m.in.: JLG, Genie, Haulotte, SkyJack, Manitou, Still, Linde, Toyota.
Dodatkowo oferujemy pełen asortyment wysokiej jakości części zamiennych naszej ofercie znajdziecie Państwo najlepsze rozwiązania na wiele problemów.
Oferujemy Państwu pomoc w zakresie: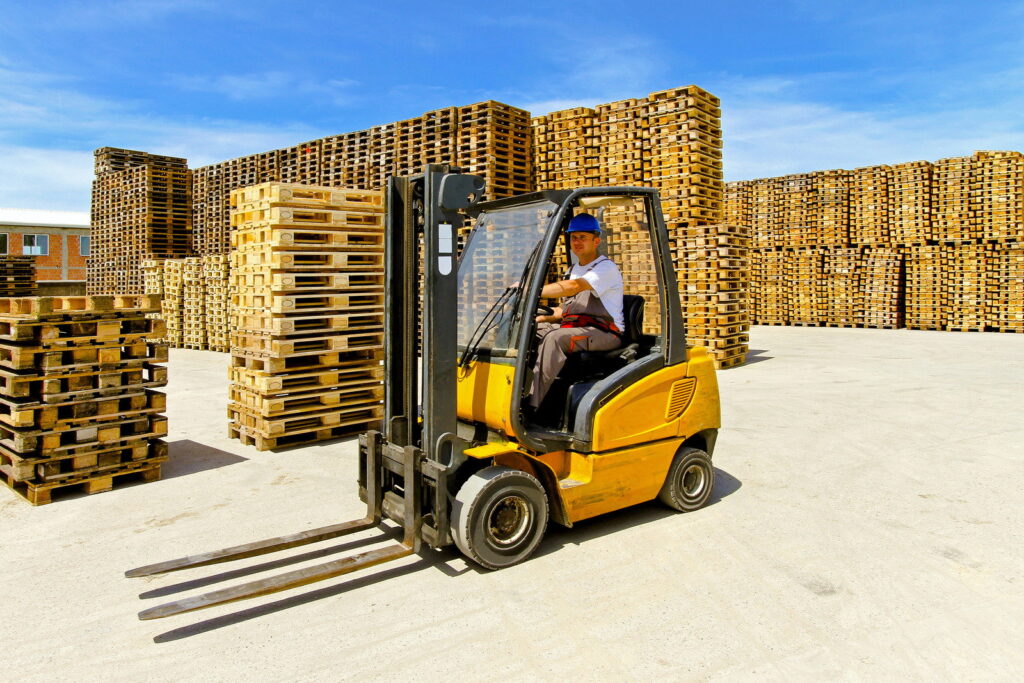 serwisu,
konserwacji,
przeglądów,
modernizacji,
badań odbiorczych, okresowych i doraźnych.
Wszystkie prace wykonujemy z dużą starannością, a także dbamy o najwyższy poziom bezpieczeństwa. Wiąże się to z utrzymywaniem maszyn UDT w stanie gwarantującym bezpieczeństwo przy pracy z nimi. Dodatkowo minimalizujemy koszty strat związanych z przestojem pracy maszyn.
Jednocześnie możemy Państwu pomóc w takich rzeczach jak:
diagnostyka i naprawa elektroniki,
naprawa i regeneracja siłowników oraz rozdzielaczy hydraulicznych,
naprawa układów zasilania hydraulicznego,
prace spawalnicze,
weryfikacja stanu technicznego urządzenia,
analiza i wycena uszkodzeń maszyny,
oszacowanie wartości resursu urządzeń,
przygotowanie maszyn do rejestracji w UDT.
Wszystkie usługi jakie oferujemy naszym klientom są przeprowadzane zgodnie z wytycznymi Urzędu Dozoru Technicznego.
Nasze usługi oferujemy na terenie całej Polski, co pomaga nam szybko dotrzeć do miejsca uszkodzonej maszyny i rozwiązać problem w jak najlepszy sposób. Zadbamy o prowadzenie całej dokumentacji, abyś ty nie musiał się tym zajmować. Przypilnujemy, Wszystkie przeglądy były dokonywane w odpowiednich terminach, opisanych i ujętych w instrukcji eksploatacji – zadbamy o całą procedurę. Każda z naszych usług jest dokonywana z najwyższą starannością, co przekłada się na pozytywne wyniki badań inspekcji UDT.
Cechy wyróżniające nas:
wykonywanie zleceń w terminie zgodnie z obowiązującymi przepisami,
indywidualne podejście do każdego klienta,
umiejętność pomocy nawet w najtrudniejszych problemach,
pomoc przy rejestracji nowych urządzeń.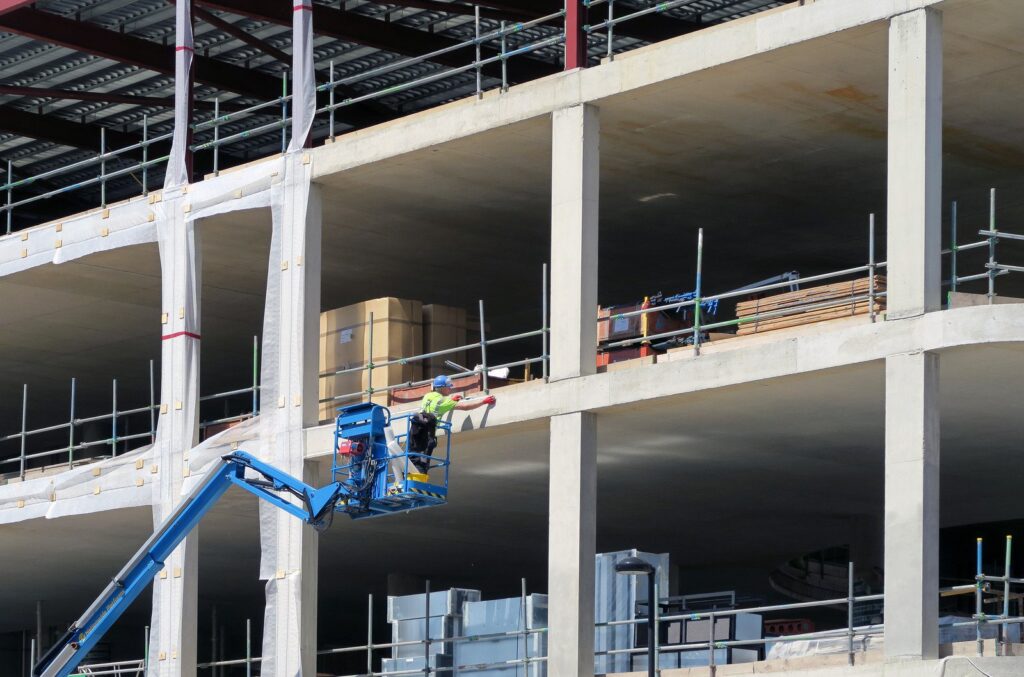 Nasi pracownicy wyróżniają się odpowiednią wiedzą oraz umiejętnościami z zakresu świadczonych usług. Posiadają niezbędne uprawnienia z zakresu diagnostyki, serwisowania i konserwacji maszyn. Codziennie doszkalamy się i zdobywamy nową wiedzę, aby zapewnić naszym klientom jak najwyższą jakość świadczonej usługi. Staramy się szybko i kompleksowo naprawić każde urządzenie, aby obie strony były zadowolone ze współpracy.
Poza usługami serwisowymi w naszej ofercie znajdą Państwo m.in.:
kursy na operatorów UDT żurawi, suwnic, wozków widłowych i innych urządzeń;
kursy na konserwatorów maszyn UDT;
doradztwo i audyt przy zakupie urządzenia.
Zapraszamy do współpracy!
Questions and answers
Czy powinniśmy oddawać maszyny na regularne badania?

Tak. Regularne dbanie o maszyny pozwala na zminimalizowanie kosztów występujących napraw oraz skrócenie czasu postoju w pracy. Poza tym, każde urządzenie podlegające pod nadzór techniczny musi posiadać aktualne przeglądy techniczne.
Kto jest odpowiedzialny za inspekcję maszyn?

Za inspekcję maszyn UDT odpowiedzialny jest Urząd Dozoru Technicznego. Nasi specjaliści naprawią maszynę i wypełnią niezbędną dokumentację. W ten sposób unikniesz kar nakładanych przez UDT.
Czy każda maszyna musi być zarejestrowana w UDT?

Tak, każda z maszyn musi być zarejestrowana w UDT. Do urządzeń UDT należą m.in. podesty ruchome (podnośniki nożycowe i koszowe), żurawie HDS, suwnice czy ładowarki teleskopowe.