Lifting platforms - types and characteristics
Rodzaje podestów ruchomych
Podesty ruchome, inaczej nazywane dźwignicami, są to maszyny budowlane, które służą do przemieszczania materiałów, bądź też osób na ich stanowiska pracy. Podesty ruchome są wykorzystywane podczas prac budowalnych czy też montażowych, które odbywają się na wysokościach.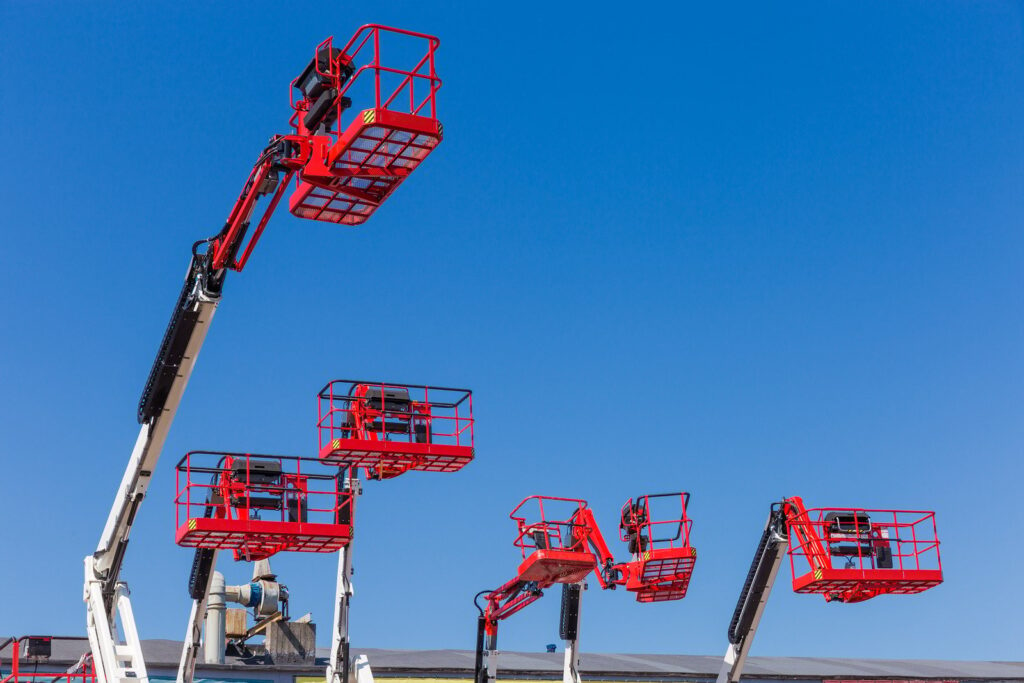 Posiadają możliwość ruchu platformy w kierunku poziomym i pionowym. Dźwignice składają się z platformy (tzw. kosza lub gondoli), która podnoszona jest na dźwigniku lub zawieszona na cięgniku.
Podesty możemy rozdzielić na dwie grupy ze względu na rodzaj napędu:
podesty z napędem elektrycznym (energia podbierana z sieci lub baterii akumulatorów);
podesty z napędem spalinowym.
Potocznymi nazwami na podesty ruchome, które najczęściej słyszymy są: podnośnik koszowy lub zwyżka.
Podesty ruchome możemy klasyfikować na kilka różnych sposobów poprzez ich różnorodne cechy konstrukcyjne.
Wyróżniamy podesty ruchome:
hanging,
masthead,
scissors,
telescopic,
articulated,
teleskopowo-przegubowe, 
załadowcze.
CHARAKTERYSTYKA PODESTÓW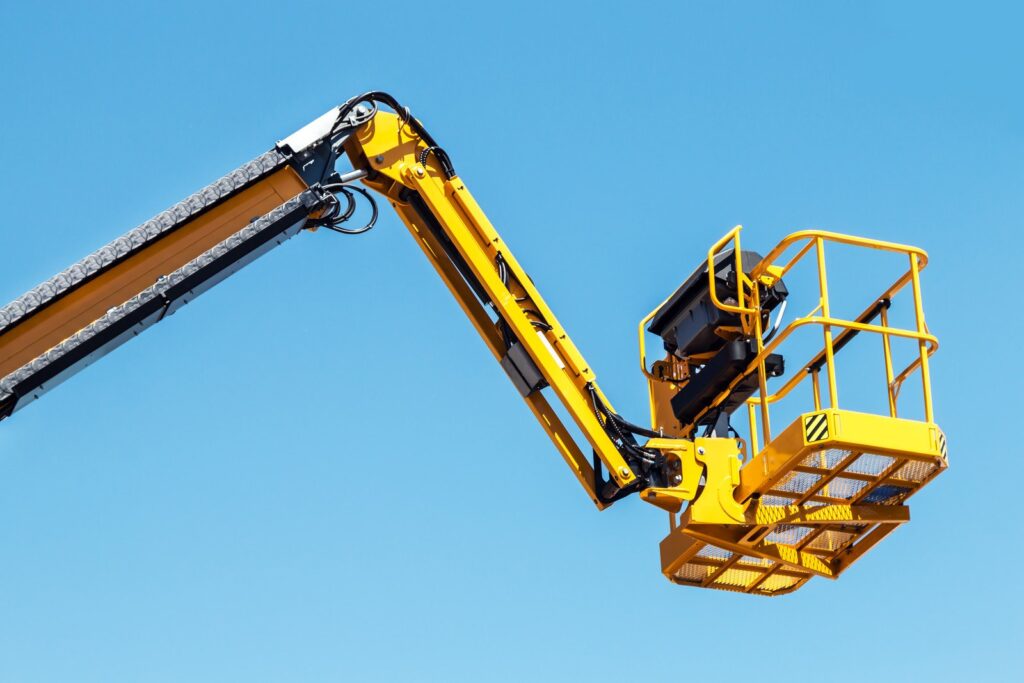 Hanging mobile platforms
Zbudowane są z platformy, lin bezpieczeństwa, wciągarki oraz konstrukcji nośnej podestu. Są zamontowane stale na obiekcie budowlanym w celu konserwacji tego obiektu albo tymczasowo, na określony czas wykonywania zlecenia.
Platformy podestów wiszących są zaczepione do lin nośnych za pomocą wieszaka, które mogą posiadać jeden punkt podpięcia (tzw. zawieszenie jednopunktowe), lub kilka punktów (tzw. zawieszenie dwupunktowe lub wielopunktowe).
Mast climbing platforms
Zbudowane są z masztu (tzw. podest jednomasztowy) lub masztów (dwumasztowy), po których porusza się platforma robocza, podwozia, na którym spoczywa maszt, a także z mechanizmu napędowego, który służy do przemieszczania platformy roboczej na wysokości. Najczęściej wykorzystywanym mechanizmem jest dźwignik zębatkowy, odpowiedzialny za przemieszczanie platformy wydłuż masztu.
Podesty ruchome przejezdne są jednym z najpopularniejszych rodzajów podestów. Dzielą się na:
podesty ruchome samojezdne – zamontowane na podwoziu samochodowym, dopuszczone do poruszania się pod drodze,
podesty ruchome przewoźne – podesty zamontowane na podwoziu przyczepy i przystosowane do ciągnięcia za pojazdem. Są kategoryzowane jako przyczepy specjalne, dzięki czemu dopuszczone są do ruchu drogowego,
podesty ruchome wolnobieżne – zbudowane z podwozia, które jest połączone z konstrukcją nośną, na której znajduje się platforma robocza. Podesty wolnobieżne ze względu na rodzaj konstrukcji nośnej, mogą być: teleskopowe, przegubowe, przegubowo teleskopowe oraz nożycowe.
UPRAWNIENIA UDT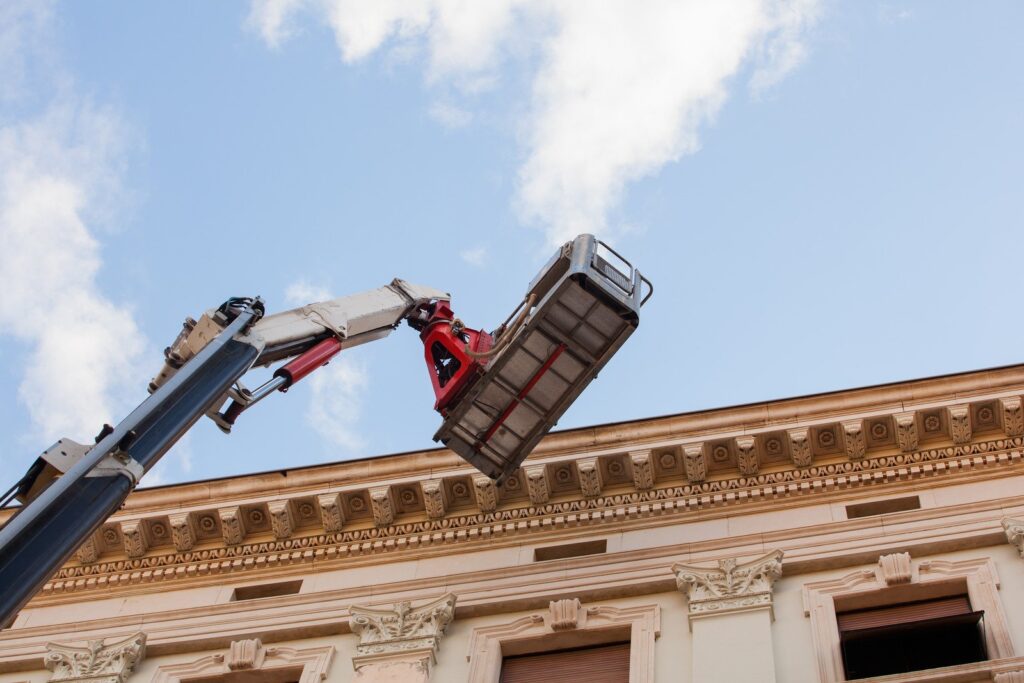 Do obsługi urządzeń transportu bliskiego, w tym podestów ruchomych niezbędne są odpowiednie kwalifikacje. Uprawnienia, nadane przez Urząd Dozoru Technicznego, ważne są przez okres 10 lub 5 lat, w zależności od rodzaju podestu.
By zdobyć kompetencje jako operator podestu należy przystąpić do specjalistycznego szkolenia zawodowego. Obejmuje ono teoretyczne i praktyczne przygotowanie do pracy i egzaminu. (Takie szkolenie proponuje na przykład nasz ośrodek szkoleniowy).
Następnie, kandydat zdaje egzamin UDT. Składa się on z części testowej i praktycznej zdawanej przed komisją egzaminacyjną. Po uzyskaniu wyniku pozytywnego z obu części kandydat na operatora uzyskuje kwalifikacje UDT oraz certyfikat ukończenia kursu.
Questions and answers
Czy podesty ruchome podlegają dozorowi technicznemu?

Tak, podesty ruchome przejezdne (samojezdne, przewoźne i wolnobieżne) podlegają dozorowi technicznemu.
Co sprawdza organ dozoru technicznego podczas badania okresowego podestu ruchomego przejezdnego?

Podczas kontroli okresowej podestu ruchomego, sprawdza się m.in. księgę rewizyjną oraz dziennik konserwacji urządzenia, a także zaświadczenie kwalifikacyjne konserwujących i obsługujących urządzenie.
Do czego służy podest ruchomy wiszący?

Podest ruchomy wiszący służy do podnoszenia osób i materiałów w czasie prac budowlanych lub montażowych na wysokościach. Charakteryzuje się tym, że platforma jest zawieszona i opuszczana na linach nośnych, przymocowanych na dźwigarach znajdujących się na dachu budynku.