Work safety
Jeśli potrzebujesz/poszukujesz sposobu do zmiany podejścia twojego personelu w obszarze bezpieczeństwa i/lub oczekujesz jednocześnie uzyskania nowych uprawnień/kwalifikacji to z nami to osiągniesz przy każdym szkoleniu, które rozszerzymy o tematykę kształtowania kultury bezpieczeństwa – od przekonań do zmiany zachowań.
---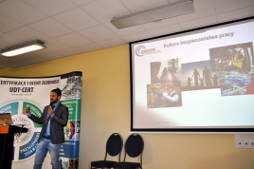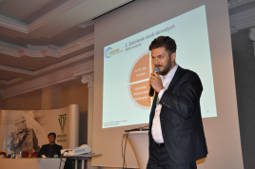 Poniżej cytujemy artykuł nt. skuteczności warsztatów tematycznych oraz zapisy z ewaluacji szkoleń, które były dedykowane dla personelu wykonującego na co dzień particularly dangerous work.
Shaping the Safety Culture !!!
The development process of most companies is accompanied by increased expenses on the safety of their employees. The ambitious goal of "zero accidents" in many cases is difficult to achieve, despite the increased financial outlays, bigger number and frequency of training, better organization of work, better tools and personal protection equipment. This is often not enough to ensure that everything has been done in terms of safety to completely eliminate the risk of another accident or near-miss situation, which could lead to it in consequence. The key complement to all these measures is the desired (in terms of safety) behavior of employees, which is often crucial in ensuring safety and protection against hazards. Employee behavior is a consequence of their attitude towards risk, hazards, awareness and means acting in accordance with certain values and beliefs. This is exactly what the "safety culture" is all about. So far, in most companies, the efforts to shape the safety culture are not yet adequate to the pace of their growth and safety expenditures. However, more and more companies, including ours, are undertaking this type of actions.

The development of the safety culture in our company takes place through several initiatives. One of them is a workshop carried out as part of health and safety trainings.

Periodic health and safety trainings for blue collar workers are carried out in our company once a year. The largest groups of employees are being trained in the fourth quarter and at the beginning of the second quarter of each year. During this time, almost 100% of our blue-collar employees participate in the training. The last large group of employees was trained in November and December of 2017. As part of building the safety culture, the framework schedule of periodic training was supplemented by the workshop called "Shaping a work safety culture among employees – from beliefs to changing behavior."

One of the most important goals that we set for ourselves during workshop trainings was to build the employees' personal responsibility for their own safety and for the safety of their co-workers – their colleagues. This part of the training was interactive, stimulating participants to reflect on the basis of specific examples and real cases of accidents and situations with a huge risk of life threatening. Content, formula and visualization used during the workshops were focused on the change of the perception of threats and change of behaviors (actions) of employees in an emergency situation. The scope of the workshop was based on the program of Safety behavior training for supervisors. The effects of the training exceeded our expectations. Despite the hot discussions and participants' resistance to change, which could be observed during the workshop, the majority of participants left with a completely different attitude than they had in the beginning. This conclusion results from observations of behaviors and from the results of exercises that were carried out during the workshop. The workshop was very well-received by the participants, which they expressed directly after the training and through the evaluation surveys at the end of it. Some of the opinions from the surveys are presented below. The undeniable success of workshop meeting with employees is their change of thinking – the grown awareness that they are significantly responsible for their safety at work and the safety of their colleagues. And in addition, that the safety at work does not end when the plant entry gate is crossed after the working day, but after a safe return home. In order to support the process of building a safety culture, the workshop will be carried out for further groups of employees.

It is also worth adding that the workshop was carried out by an company Center for Professional Development ERGON Rafal Knotek-TROSCIANKO.

Examples of the workshops participants' opinions:

"Unconventional training. Very interesting. Inspiring to think about safety issues."

"Good training materials. The instructor has broad knowledge and he can transfer it effectively. You can learn a lot during this training."

"This training gave me a lot inspiration for thought."

"A fresh perspective and new way of presenting work safety issues."

"A very reasonable training at all stages of transferring knowledge."

"Very original – it was the first time that I have come across such a way of conducting a training. It stimulates to think and makes you more sensitive."
Opinie uczestników:



Autor:
Artur Uciński