HAZOP risk management for rail traffic hazards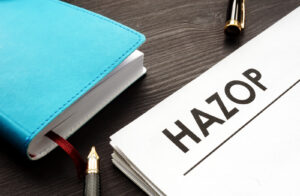 At our training centre "ERGON", we provide HAZOP training in the field of risk management for railway hazards in the aspect related to the condition of green areas in the immediate vicinity of the railway infrastructure. During the training course you will learn about the most important issues related to HAZOP analysis. We will help you to enhance your professional qualifications.
Training program
Hazard and Operability Studies is the analysis of hazards and operational capabilities. HAZOP training focuses on the detection of potential hazards and any operational difficulties. During the classes at our centre, you will learn about the analysis of hazards in railway operations and their prevention. Classes are taught in lecture and practical form under the guidance of our specialists, all tasks are carried out on modern equipment.
Topics covered during the training include:
HAZOP principles and strategies,
identification of risks,
pragmatic risk analysis,
rules Health and Safety i przepisy prawne,
accident prevention techniques,
remote risk analysis.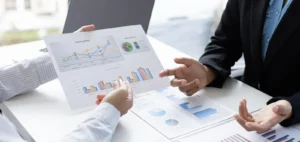 Upon completion of the training and passing the examination, the participant receives a qualification certificate.
Risks that may arise from not conducting a HAZOP analysis in rail transport include:
transport stop,
environmental pollution,
incidents at level crossings,
railway vehicle fire.
Staff of specialists
At our training centre, we employ specialists with a wealth of knowledge and experience to deliver training. We have effective and modern teaching techniques and offer teaching materials in the form of presentations.
Why is HAZOP analysis important in rail transport?
By carrying out a preliminary HAZOP study, weaknesses can be detected and eliminated. The analysis can detect inefficient processes in rail transport and suggest better solutions, helping to reduce accidents and breakdowns. HAZOP analysis can involve software, mechanical and even electronic systems. Once a failure has been located, it is necessary to find the cause and take preventive action.
Safety is an important aspect of work, the HAZOP survey contributes to more efficient and safe working.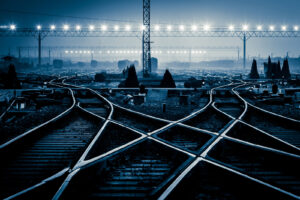 Conditions for joining the course
In order to take the HAZOP railway risk management training course, you must be at least 18 years of age, have at least an elementary school education and provide a medical certificate of no contraindication to the job.
With HAZOP training you will analyse the occurrence of hazards and safely assess rail traffic, start working safely and sign up for the course. If you would like to find out more, please feel free to give us a call.
Where are we?
Our head office is in Warsaw, but we train throughout Poland. We offer to come to the client at the indicated address.
Other training courses held at our centre:
forklift maintenance course,
offshore and onshore training,
excavator operator course,
Q&A:
What is a HAZOP analysis?

HAZOP analysis is about detecting risks and eliminating or preventing them.
Does HAZOP analysis increase work efficiency?

Definitely, the initial HAZOP survey allows problems to be detected and the effectiveness of the work carried out.