Why it's a good idea to perform regular maintenance on mobile platforms.
Podesty ruchome spełniają bardzo podobną rolę co popularnie rusztowania wykorzystywane przy pracach na wysokościach.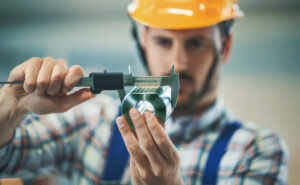 Dzięki podestom możemy dotrzeć do miejsc w lokalizacjach, w których postawienie klasycznego rusztowania jest niemożliwe bądź utrudnione. Podesty zbudowane są z nadwozia, dźwigu podnoszącego i platformy roboczej. Dźwig zamontowany na nadwoziu, unosi platformę roboczą do pożądanej wysokości, co umożliwia nam dotarcie do trudno dostępnych miejsc. Pozwala to również na oszczędność czasu oraz środków.
Podesty ruchome są urządzeniami objętymi dozorem technicznym. Aby móc obsługiwać podesty ruchome konieczne jest posiadanie odpowiednich uprawnień, prowadzenie dokumentacji technicznej urządzeń oraz regularny przegląd i naprawa podestów.
Przegląd oraz naprawę podestów ruchomych mogą zajmować się jedynie konserwatorzy, którzy posiadają entitlements Urzędu Dozoru Technicznego. Uprawnienia można zdobyć na dedykowanych kursach. Zagadnienia na nich poruszane są oparte o wymogi egzaminacyjne Urzędu. Zarówno doświadczenie jak i odpowiednie podejście instruktorów do uczestników szkolenia pozwalają na naukę nawet dla osób nie posiadających doświadczenia.
Serwis oraz przeglądy okresowe podestów ruchomych
Jak już wiemy podesty ruchome podlegają dozorowi technicznemu. Podobnie jak inne urządzenia, które wykorzystywane są do prac na wysokościach, należy regularnie poddawać przeglądom oraz konserwacji. Pozwoli nam to na utrzymanie urządzenia w dobrym stanie technicznym oraz zminimalizuje ryzyko usterki. Dzięki temu zwiększymy także efektywność oraz wydajność urządzeń. Ważne jest regularne sprawdzanie stanu podestów ruchomych, a nie czekanie aż dojdzie do ich awarii.
Kiedy powinniśmy wykonać serwis podestów ruchomych?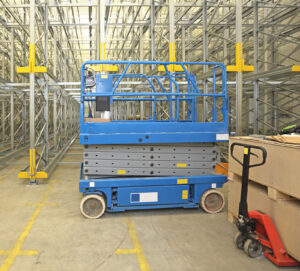 Regularny przegląd oraz naprawa urządzeń ma na celu zapewnienie bezpieczeństwa zarówno operatorowi podestu ruchomego jak i osobom, które znajdują się w jego pobliżu. Bardzo ważne jest, aby urządzenia, które wykorzystywane są do prac na wysokościach były sprawne całkowicie sprawne . Kluczowe jest przestrzeganie terminów przeglądów podestów, które są wyznaczone prawnie. Na rynku działa wiele firm, które oferują usługi naprawy oraz konserwacji podestów ruchomych. Możliwe jest wykonanie usług serwisowych w miejscu odpowiadającemu klientowi.
Wystąpienie usterki bądź awarii urządzenia, które uniemożliwia jego dalszą eksploatacje wiąże się z koniecznością zlecenia naprawy oraz wykonania badania doraźnego powypadkowego. Jest ono wykonywane na zlecenie użytkującego. Podczas badania inspektor UDT dokładnie sprawdza stan urządzenia. Celem badania jest określenie stanu technicznego urządzenia oraz przyczyn jego awarii. Zakres badania ustala się indywidualnie.
Jakie awarie podestów ruchomych występują najczęściej?
Serwis oraz naprawa podestów ruchomych jest niezbędna  w przypadku wystąpienia awarii czy usterki uniemożliwiającej dalsze bezpieczne eksploatowanie urządzenia.
Najczęstsze wypadki, do jakich dochodzi podczas eksploatacji podestów ruchomych to:
Porażenia prądem
Nadmierny ich załadunek
Upadki z wysokości
Kolizje z obiektami budowlanymi czy elementami konstrukcyjnymi
Powyżej wymienione wypadki są zazwyczaj skutkiem kilku przyczyn nieprawidłowego eksploatowania urządzeń. Zaliczamy do nich min. użytkowanie podestów nie stosując się do przepisów BHP, w szczególności do przepisów, które dotyczą braku odpowiednich środków ochrony osobistej oraz nieodpowiedniego podwyższania wysokości roboczej podestów.
Do czynników zwiększających ryzyko wypadku możemy zaliczyć również niekorzystne warunki atmosferyczne jak np. nadmierne opady, porywisty wiatr czy też ograniczona przejrzystość powietrza.
Serwis podestów ruchomych
Działania serwisowe, których celem jest utrzymanie bądź przywrócenie urządzenia do stanu umożliwiającego jego dalsze użytkowanie zaliczamy różne działania konserwacyjne oraz naprawcze.
Do serwisu podestów ruchomych możemy zaliczyć min. naprawy konstrukcji nośnych, układów elektrycznych, hydraulicznych, regenerację i remonty silników czy też naprawy układów podnoszenia.
Należy pamiętać, że naprawą urządzeń powinni zajmować się profesjonaliści. Będziemy mieć pewność, że praca wykonana przez takie osoby zapewni nam dalsze bezpieczne użytkowanie podestów.