Cranes and cranes - A guide
Popularne maszyny budowlane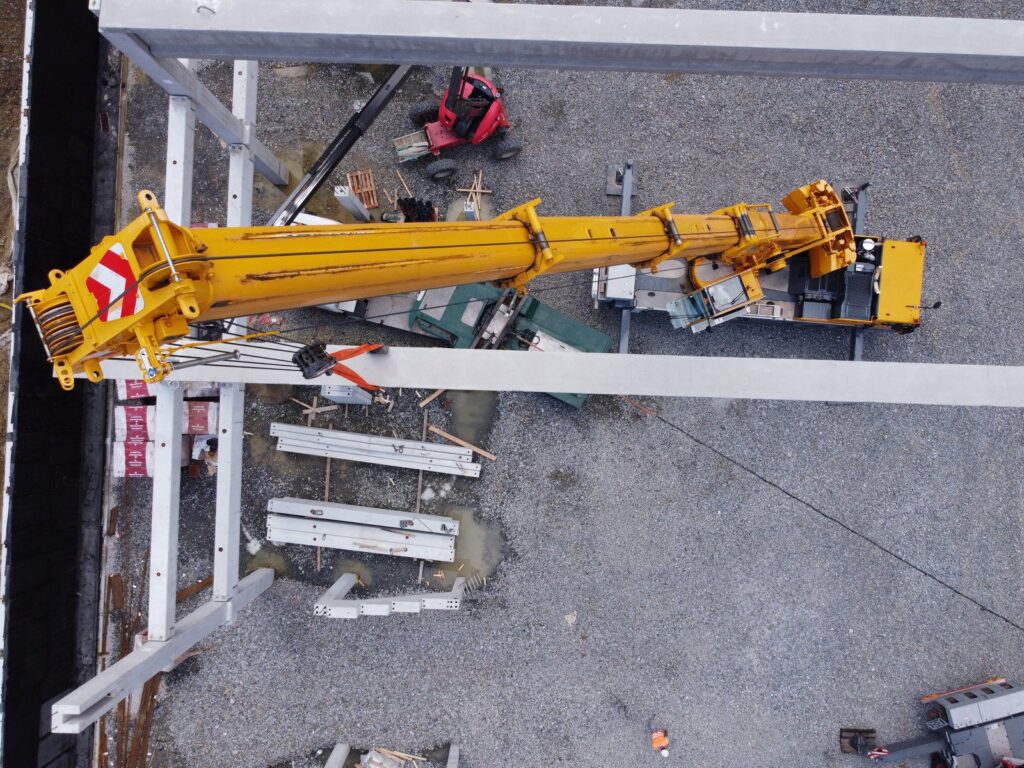 Dźwigi od lat są jednymi z najbardziej popularnych rodzajów maszyn wykorzystywanych m.in. przy budowie infrastruktury czy pracach konstrukcyjnych. Niewiele osób jednak wie jakie są ich rodzaje i do czego służą. Poniżej przybliżamy klasyfikację tych urządzeń.
Rodzaje dźwigów:
dźwigi HDS;
dźwigi samojezdne;
tower cranes;
mobilne żurawie wieżowe.
Dźwigi HDS
Jest to rodzaj dźwigu mobilnego, często zwany również samochodowym, a to z racji tego, że składa się z obrotowego ramienia zamontowanego na samochodzie ciężarowym. Dźwigi HDS najlepiej sprawdzają się przy załadunku i rozładunku w przemyśle transportowym, jednakże, jak wszystkie maszyny tego typu, wykorzystywane są również w budownictwie. Często spotkać się z nimi można także i w przemyśle drzewnym. Ich zaletą jest nie tylko mobilność, ale również stosunkowo niewielki rozmiar and łatwość w obsłudze.
Dźwigi ruchome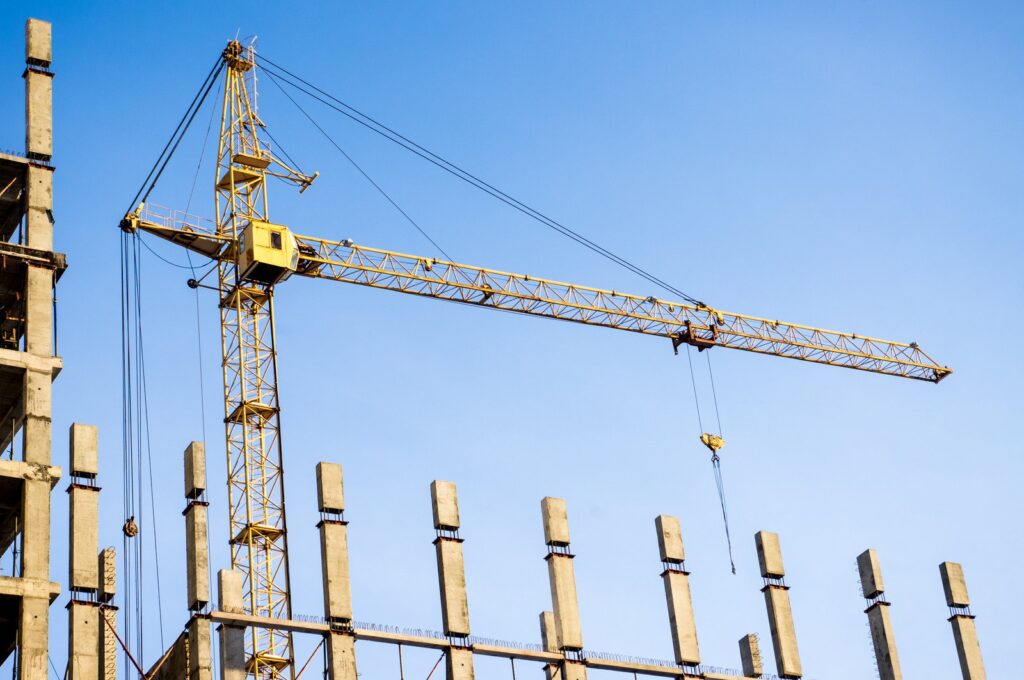 Skoro już wspomnieliśmy o dźwigach mobilnych, warto przyjrzeć się im bliżej. Zwane również samojezdnymi, dźwigi ruchome to nie tylko typ HDS. Niektóre z nich nie są zamontowane do samochodu, a do specjalnej platformy, którą napędzają zazwyczaj nie więcej niż dwa silniki. Tego rodzaju podwozie często posiada też funkcję wysuwania, gdzie podnosi się ono na specjalnych podporach. Dźwigi samojezdne najczęściej przydają się przy pracach na niewielkich wysokościach, wymagających lepszej i bardziej precyzyjnej sterowności.
Tower cranes
Te dźwigi z kolei kojarzymy z widokiem wielkomiejskich placów budowalnych, na których powstają wielopiętrowe apartamentowce czy drapacze chmur. Rzeczywiście, główną funkcją żurawi wieżowych jest praca na wysokościach. Służą głównie do przenoszenia wielkogabarytowych materiałów. Na ich szczycie mieści się kabina, w której operator obsługuje ramię żurawia – jedyny ruchomy element maszyny. Ich podstawa jest zazwyczaj przytwierdzona do jednego miejsca.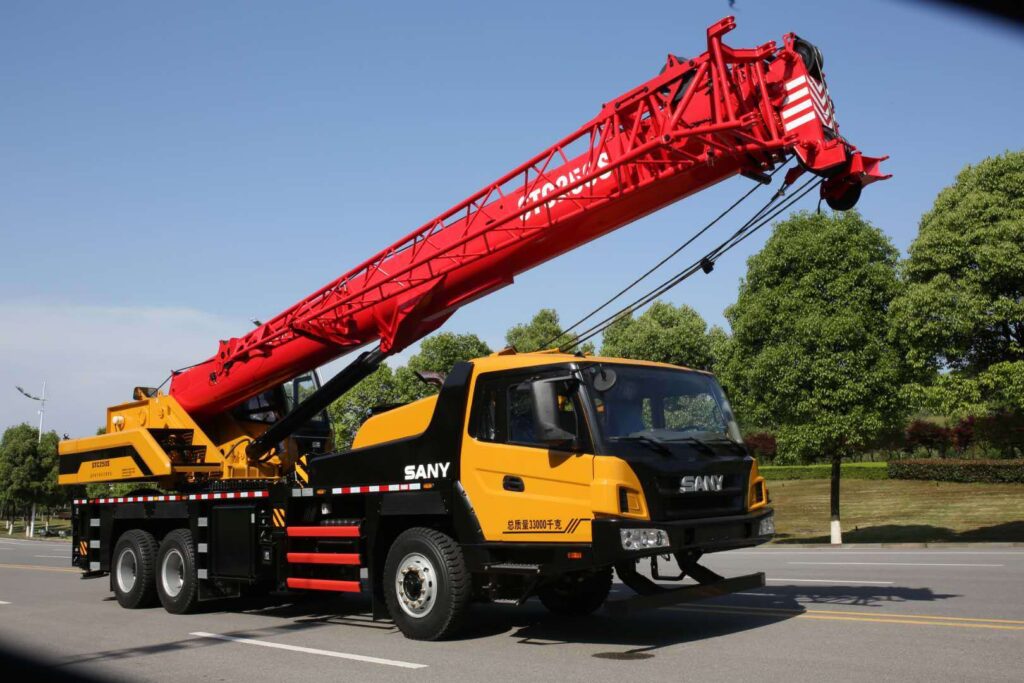 Istnieją jednak i mobilne żurawie wieżowe. Łączą one cechy zarówno dźwigów samojezdnych jak i zwykłych żurawi. Wbrew pozorom są dosyć łatwe w obsłudze oraz posiadają szereg udogodnień, na przykład możliwość umieszczenia kabiny operatora w połowie wieży zamiast na jej szczycie. Wszystko to, wraz z krótkim czasem przygotowania takiego dźwigu do pracy, czyni ten rodzaj żurawia jednym z najbardziej wydajnych.
Questions and answers
Jakie są rodzaje dźwigów?

Wyróżniamy dźwigi samojezdne, dźwigi HDS, żurawie wieżowe i mobilne żurawie wieżowe. Dźwigi samojezdne to dźwigi, które łatwo przemieszczać z miejsca na miejsce. Dźwigi HDS to dźwigi samochodowe, które łatwo zmieszczą się w halach czy magazynach. Żurawie wieżowe najczęściej wykorzystywane są do pracy na wysokościach. Mobilne żurawie wieżowe są natomiast połączeniem dźwigów samojezdnych i zwykłych żurawi.
Do jakich prac używane są dźwigi?

W zależności od rodzaju mogą być to prace budowalne, usługi transportowe, prace konstrukcyjne, prace przy infrastrukturze telekomunikacyjnej czy drogowej czy też prace w leśnictwie.
Jaki rodzaj dźwigów jest najlepszy pod względem wydajności?

Odpowiedź na to pytanie uzależniona jest od rodzaju pracy do jakiej potrzebujemy dźwigu. Ze względu jednak na ilość możliwości na pewno przodują mobilne żurawie wieżowe.